BBC The Repair Shop: the story behind team Elijah's Star
On BBC TV Wed 13 Oct 2021 at 20:00
Some of Britain's most skilled restoration experts breathe new life into much-cherished family heirlooms that are dropped off by members of the public, who reveal the personal stories behind the items.  Jenny and James Halse, Elijah's parents, looked to their favourite show to help with an old painting.
Painting conservator Lucia Scalisi welcomes this symbolic seascape painting into the barn. Owners Jenny and James sought solace on the Pembrokeshire seashore when they lost their baby son Elijah after only 37 days. For them, this painting of a rocky harbour and a rowing boat has come to symbolise the turbulent emotions they have encountered. Working on such a poignant painting is a huge responsibility for Lucia, but when the couple returns to see her restoration, they are utterly blown away.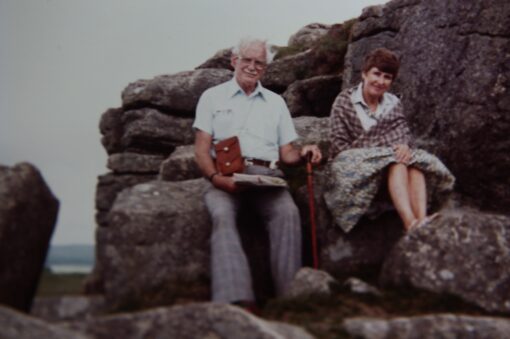 "We had inherited the very tatty old painting from James' Grandparents when Grandma Eileen died in 2018.  We don't know the painting's full history, but we think it was probably bought by distant family and hung in their London house and then moved to the family home in Devon."
"Grandpa Alex and Grandma Eileen emigrated to Canada in the 1950's, and shipped furniture and treasured possessions from Devon to Nova Scotia after they had settled. We love to think that this painting crossed the Atlantic by boat itself many years ago. We wonder if it was water damaged during the crossing. We know it hanged in their home in Halifax, Nova Scotia, and moved twice with Grandma Eileen to her 2 nursing homes, despite it's poor state of repair."
The painting is a small oil on canvas by Irish Painter Edwin Hayes, he was a prolific painter of sea scapes. He lived from 1819-1904 – so the painting must be at least 100 years old. "There's a date on the back of 18 something or other, but this is unreadable due to the water damage."
We would love to show you more but that would spoil the surprise.  Please check back here on Wednesday 13 October for the full story and to see just why James & Jenny were utterly blown away.
From a painted canvas to the Atlantic Ocean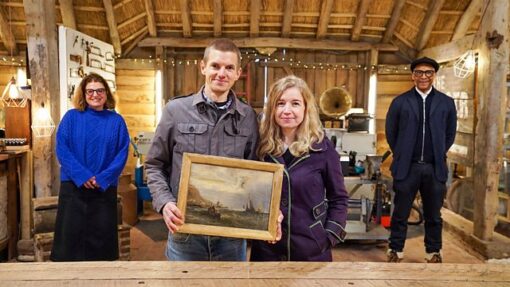 Team Elijah's Star are rowing the Atlantic in support of Action Medical Research to shine a spotlight on the impact premature birth has on babies and their families and to help fund more research that can save lives.
The team have taken their name from baby Elijah, a premature but much-loved son, and brother, who was born at 25 weeks and three days, weighing 823g who sadly lived for just 37 days.  With the wonderful support of Elijah's family, we are racing in his name and will aim to row across the Atlantic in just 37 days, for every day that Elijah lived.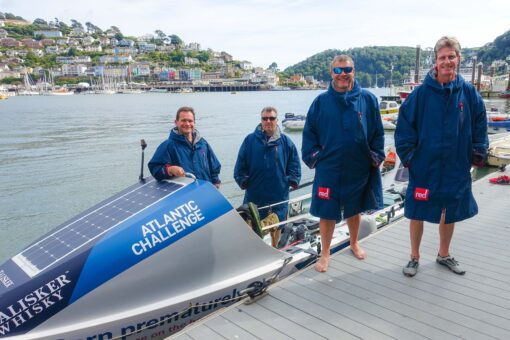 As reviewed in the Daily Telegraph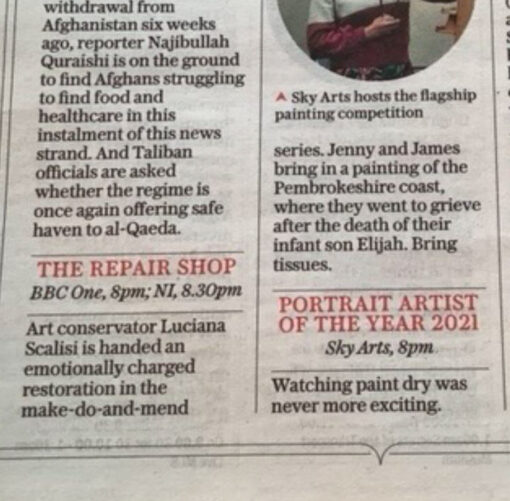 Elijah was born prematurely at 25 weeks weighing just 1lb 13oz. He sadly developed necrotising enterocolitis (NEC), a devastating bowel disorder that mainly strikes premature babies.
Elijah tragically died at just 37 days old. Before he died Elijah was part of a study funded by Action Medical Research trying to find a way to identify NEC in premature babies, so that it may be detected before it becomes life threatening.
Jenny, Elijah's mum explained why they took part in the research "Elijah led a very traumatic little life. He died sleeping on my chest in the small hours – that's when I joined the fight to stop premature birth."
This film features the Halse family who share their story about their son Elijah, who was born too soon and led a very short life. It is a moving film so please be prepared. It is a poignant reminder to us all of the importance of research Action Medical Research is supporting to help stop premature birth and help save the lives of babies like Elijah.
YOU ARE KEY TO US TAKING PART
Put simply, without your support we cannot make this dream a reality. Our objective is to involve sponsors and contribute £200,000 to Action Medical Research.
Since beginning in 1952, Action Medical Research has been funding medical breakthroughs to help save and change the lives of babies and children.
Surprisingly, medical research tackling childhood diseases is poorly funded in the UK. Action Medical Research has a critical job to do in helping fill this gap to protect children.
The prospects for finding new cures and treatments is almost within our grasp. Right now we are funding vital research projects with many more ready to go – but we simply can't fund them all.